Support Your Local Bookstore
Support Your Local Bookstore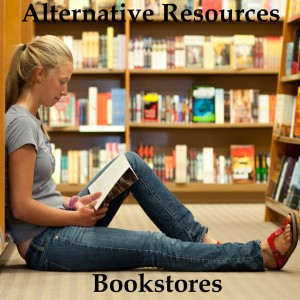 We all see the effects of the Internet in all types of brick and mortar establishments, but bookstores are the heart and soul (or, at least they used to be) of a local community. Sure enough, thanks to online booksellers (most notably Amazon.com) local bookshops are closing in droves.
Some have been able to find ways to survive their demise by becoming highly specialized, like textbooks, metaphysical bookstores, discount book stores, or an adult book store or Christian book store.
Even as stores continue to close, people are still searching for, "book stores near me," and I believe that it is imperative that a physical bookstore be found for each person who seeks for such a warrior-business-person, who can find a way to stay the course.
The fate of the book store is following that of the video store as the masses embrace electronic media and the shift from "real" commerce is transitioning to electronic e-commerce.
But is this shift necessary or prudent?
Take a look around the restaurant the next time you go out to eat; what do you see? Many of the patrons paying more attention to their cell phones than the interaction at the dining table. This is progress; or is it?
As local retail establishments, especially an endeavor like a local bookstores, begin to close their doors, the empty retail space causes the property values in the area t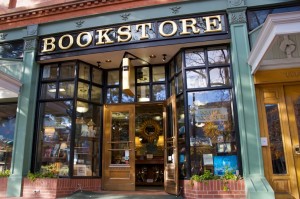 o diminish. There is a sense of societal value and charm associated with the independent bookstore that enhances the environment.
Any time you spend money locally, that currency is likely to directly support the local community, as it helps local families continue to survive or thrive, as well as the support system that surrounds them.
Plus, it supports the human connection between local authors and readers. In many cases, a local author (or one traveling through the local area) will take time to meet with their readers in a local signing affair.
Find a local bookstore near you in Washington and Oregon…