Vegetarian Restaurants
Washington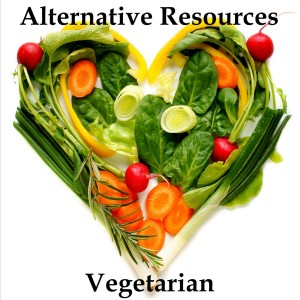 Araya's Place
5240 University Way NE, Seattle, WA 98105
Phone:(206) 524-4332
Araya's Place is a vegan Thai restaurant and bar with locations in Seattle. Established in 1987, Araya's Place is your destination for the finest in vegan cuisine.
Bamboo Garden Vegetarian Cuisine
364 Roy St, Seattle, WA 98109
Phone:(206) 282-6616
The Bamboo Garden is a vegetarian restaurant. Located in Seattle, Washington. All "meat", "poultry", and "seafood", menu items are made from vegetable protein products and 100% vegetable oil. All dishes have no cholesterol.
Cafe Bloom
1320 Cornwall Ave, Bellingham, WA 98225
(720) 446-6028
We create plant-based, dairy-free, and gluten-free meals for all occasions. From big parties to weekly deliveries, we'll feed you gourmet, delicious, and nutritious meals and elixers.
Cafe Flora
2901 E Madison St, Seattle, WA 98112
Phone:(206) 325-9100
Superb Vegetarian, Vegan, and Gluten-Free Cuisine in Seattle Made From Local and Organic Produce. Our chefs can create the perfect vegetarian and vegan menu for your gathering, including vegan wedding cakes and desserts.
Café Happy
102 Kirkland Ave, Kirkland, WA 98033
Phone:(425) 822-9696
Thank you all for voting for us on Best Vegetarian Store / Best Healthy Lunch in Western Washington. Best Seattle Restaurant (value lunch) according to Seattle Mag
Carmelita
7314 Greenwood Ave N, Seattle, WA 98103
Phone:(206) 706-7703
There's art on the walls & no meat on the menu at this gourmet vegetarian spot with craft cocktails. Carmelita, the vegetarian restaurant on Phinney Ridge that's been around since 1996.
Chaco Canyon Organic Cafe
4757 12th Ave NE, Seattle, WA 98105
Phone:(206) 522-6966
Vegan Organic Restaurant in Seattle Chaco Canyon Organic Cafe. Chaco Canyon Organic Cafe is a Vegan restaurant is Seattle WA. We offer delicious vegan, and gluten free offerings to our customers.
Emmy's Vege House
100 Winslow Way E, Bainbridge Island, WA 98110
Phone:(206) 855-2996
Completely 100% vegetarian food. All dishes are served free of meat, eggs, poultry and MSG. All dishes are made from vegetable and soy protein.
Flying Apron
3510 Fremont Ave N, Seattle, WA 98103
Phone:(206) 442-1115
Our mission is to make gluten-free and vegan goods that everyone can eat, and more importantly, that non-gluten-free or non-restricted-diet individuals crave. We want people to enjoy their new gluten-free, dairy, egg, soy or corn-free lives, without feeling like they're living "without."
Mirkwood and Shire Cafe
117 E Division St, Arlington, WA 98223
Phone:(360) 403-9020
Best Healthy Lunch. Opening soon: sport's bar, banquet/conference area, and game room.
Pizza Pi Vegan Pizzeria
5500 University Way, Seattle, WA 98105
Phone:(206) 343-1415
Pizza Pi is America's first 100% vegan pizzeria. With the help of many individuals envisioning a gilt-free-pizzeria and the love of our caring and compassionate customers – we are now over 13 years old.
Plum Bistro
1429 12th Ave, Seattle, WA 98122
Phone:(206) 838-5333
We're making veganism accessible to everyone–not just through our chefs making delicious food, but also through incorporating our generation's forward-thinking beliefs and style into everything we do.
Punjab Sweets
23617 104th Ave SE C, Kent, WA 98031
Phone:(253) 859-3236
Delicious Vegetarian Indian Cuisine. Enjoy the quality and freshness in every entree. All items are void of any animal products or fats – the taste is amazing.
Silence-Heart-Nest
3508 Fremont Pl N, Seattle, WA 98103
Phone:(206) 633-5169
Vegetarian Restaurant – The vegetarian heart of Fremont.
Sunlight Cafe
6403 Roosevelt Way NE, Seattle, WA 98115
Phone:(206) 522-9060
Seattle's longest standing vegetarian restaurant. We've been offering delicious and healthy vegan, vegetarian, and gluten-free dishes for almost 40 years.
Teapot Vegetarian House
15230 NE 24th St #1H, Redmond, WA 98052
Phone:(425) 373-1888
Teapot features a full vegan Pan-Asian menu with culinary influences from Singapore, Thailand, Indonesia, Japan and China. Convenient Redmond location.
Vegan Haven
5270 University Way NE, Seattle, WA 98105
Phone:(206) 523-9060
Vegan Haven is a vegan grocery store owned by Pigs Peace Sanctuary, a non-profit organization providing a safe haven of love for pigs and their friends.
Veggie Grill
446 Terry Ave N, Seattle, WA 98109
Phone: (206) 623-0336
Veggie Grill redefines classic American comfort food with flavorful and craveable 100% plant-based soups, salads, burgers, sandwiches and desserts.
Wayward Vegan Cafe
801 NE 65th St, Seattle, WA 98115
Phone:(206) 524-0204
Wayward is truly a labor of LOVE. Best Brunch in Seattle!
Oregon
Blossoming Lotus
1713 NE 15th Ave, Portland, OR 97212
Phone:(503) 228-0048
Local, Organic, and 100% Vegan Food in Portland Oregon. Raw and vegan weekly specials. Full bar and cocktails with a weekly happy hour.
Bombay Chaat House
804 SW Yamhill St, Portland, OR 97205
Phone:(503) 241-7944
Bombay Chaat House, also known as Indian Chaat House, is one of Portland's favorite destinations for tasty, authentic Indian food.
Cafe Yumm!
730 E Broadway, Eugene, OR 97401
Phone:(541) 344-9866
We have more than 30 menu items and we can customize almost any dish to fit your tastes or dietary restrictions. Vegan? Gluten-Free? Vegetarian? We're happy to help! Each Café Yumm! independently owned and operated by members of the community.
CultureWorks
310 Oak St, Ashland, OR 97520
Phone:(541) 488-4888
Alternative art space and vegetarian cafe. Offers a variety of local, organic options and most dishes can be made vegan.
Govinda's Vegetarian Buffet
1030 River Rd, Eugene, OR 97404
Phone:(541) 461-0093
Govinda's Vegetarian Buffett offers a healthy and tasty selection of vegetarian and vegan meals. We feature a full salad bar with a selection of delicious, homemade dressings.
Keystone Cafe
395 W 5th Ave, Eugene, OR 97401
Phone:(541) 342-2075
Since 1979, the Keystone Cafe has been serving the community with wholesome vegetarian, vegan, and carnivorous fare at a fair price. Our restaurant supports local, natural, sustainable and organic practices when ever possible.
Laughing Planet Cafe
760 Blair Blvd, Eugene, OR 97402
Phone:(541) 868-0668
Laughing Planet is most definitely not your average restaurant. At each of our neighborhood locations, we offer fresh, local, affordable food with tons of flavor in an environment packed with fun.
Lighthouse Center Bakery & Cafe
6461 Fort McKay Rd, Umpqua, OR 97486
Phone:(541) 459-1799
Lighthouse Center Bakery started baking bread in a simple wood-fired brick oven in the hills overlooking the Umpqua River of southern Oregon.
Morning Glory Café
450 Willamette St, Eugene, OR 97401
Phone:(541) 687-0709
Eugene's oldest continually vegetarian & vegan restaurant. We create all of our dishes from scratch using only pure & whole ingredients & use organic products whenever possible.
Nearly Normal's Gonzo Cuisine
109 NW 15th St, Corvallis, OR 97330
Phone:(541) 753-0791
Fresh, Delicious Vegetarian Food with a Gonzo twist. Locally grown from the ground up, Nearly Normals has been a staple of Corvallis for over 30 years.
Paradox Cafe
3439 SE Belmont St, Portland, OR 97214
Phone:(503) 232-7508
Paradox Cafe in Portland Oregon is a great place to get your vegan or vegetarian tastes satisfied. Though there is some meat available it is cooked on its own.
Portobello Vegan Trattoria
1125 SE Division St, Portland, OR 97214
Phone:(503) 754-5993
BrunchSaturday and Sunday 9:30 to 2DinnerTuesday – Thursday and Sunday, 5:30pm to 9pm.Friday & Saturday, 5:30pm to 10pm.
Proper Eats
8638 N Lombard St, Portland, OR 97203
Phone:(503) 445-2007
We try to provide a safe, inclusive environment for everyone to enjoy, young and old. We hope that you enjoy your experience and will come back to visit us again.
The Tao of Tea
134 SE Taylor St, Portland, OR 97214
Phone:(503) 236-1349
We value serving tea to our guests as a way of practicing a treasured art form and helping to connect cultures. When practiced from the heart, the art of tea has the power to transform the mundane into a blessing.
Vege Thai
3272 SE Hawthorne Blvd, Portland, OR 97214
Phone:(503) 234-2171
Laid-back, green-hued restaurant serving vegetarian & vegan takes on standard Thai dishes.
FREE: Ad Your Business
Use the Leave A Reply form below to add your business to the Alternative Resources Directory.
Use the following format:
Name:
Business name:
Physical address:
City, State, Zip:
Phone:
Web site:
Email:
Category:
Thank you,
Alternative Resources Directory
Friends and supporters can post here.