Vegan food list or what's in a vegan fridge?
Vegan food list or what's in a vegan fridge?
When you mention vegan food, people often think that this is very expensive.
When we look at things, there is nothing you can really do in life when you're simply looking for an excuse to not do something. Vegan nutrition is not expensive and all you have to do in order to be a vegan is just to make a compromise. You have to explore, of course, what it is in this nutrition that you prefer. What is much more expensive than this nutrition is your health?    You don't think  about your health while eating all the groceries of animal origin, do you?
Now I will list some groceries that you can use as a substitute for eating meat.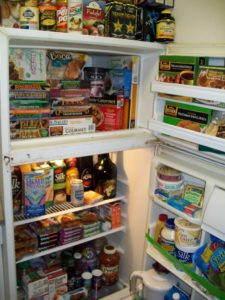 The first thing is the energy about eating meat where the animal has not been treated with love and kindness. We we end up eating the unhappy emotions of the animal, the emotions of the people raising the animals and even for carnivores eating too much meat makes the body acid.
Many vegans are eating unleavened bread. This bread is enough to eat one slice for a meal and you will be full. You can buy it and you can make it on your own. Without yeast, additives, baking powder. You can play around with the recipe and add sesame, seeds and all the other things that you want. Try using hazelnut flour as an ingredient.
While trying to be healthy you might have noticed on the Internet there is an anti-inflammatory diet which eliminates wheat, oats and barley because of the GMO's and also because the grass grains put a little  poison into  their seeds.  This makes becoming a vegan a little harder to do but we found some amazing nut flours from Red Mills  company.  They are all so delicious and healthy.
White sugar is next thing to eliminate. Try to remove this from your nutrition and replace it with, for example, stevia. If do not like stevia, you can use other sweeteners. You can use date palm. This is the healthiest possible sugar. Try out date palm the next time you make your smoothie- instead of two teaspoons of sugar, add two chopped date palms. I guarantee, you will not have a desire to return to the sugar ever again.
Forget cow's milk. Replace it with rice milk. And if you don' like rice milk, replace it with almond milk or soy milk. The range of soy milk is huge- you have it in various tastes- usual, with vanilla, chocolate, with vitamins, without vitamins.
Also, I recommend you to eat seeds/nuts: almonds, soy seeds, walnuts, cashews, pumpkin seeds, sunflower seeds, flax,  other nuts and similar things. You can soak raw almonds and water and after 24 hours they swell up and are delicious.
When you have the need for eating something sweet I recommend something that is either lean (low fat cookie) or some candied sweet fruits- it will satisfy you and it's healthier than chocolate that might be loaded with white sugar, for example. Also, I recommend different combinations of smoothies. You can make smoothies with vegetables, and while making them you can add a little amount of lemon juice. You will get totally different taste and you'll have one tasty refreshing drink. You can also make a fruit smoothie and add a green Phyto Protein  Powder to the drink.
Over time, you will start to worship the taste of all these new, healthy flavors.
There is a bunch of recipes and combinations that can be found on the internet and eventually you will realize what it is that you prefer.
Detox
I suggest you do one more thing. And that is that once a week you do a detox. The day when you will only put in your body vegan smoothies with fruits and vegetables. You will feel lighter, healthier, fantastic and you will be full of energy.
And now I would recommend you these things that you can buy when you go to the next purchase for vegan food supplies.
You always have to own large amounts of fruits and vegetables because you will eat them in many different ways. Fruit and vegetable shop by your own personal taste- bananas, strawberries, apples, oranges, blueberries, raspberries.
Vegetables also choose by your desires- cabbage, beetroot, tomato, cucumber, peppers … You can buy fresh fruits and vegetables that you will use for salads and you can also buy frozen fruits and vegetables so you can eat them boiled, fried, eat them in vegan spaghetti, lasagna, vegan pizza.
Frozen fruits are ideal for hot days, you can put it in juices, smoothies, you can make ice cream, you can put it when you're making muesli etc.
What also has a place in a vegan fridge is a replacement for meat products such as various soy pate with vegetables, with different tastes, vegan hot dogs, sausages and salami from soy which are much healthier and even tastier than the standard carnivorous fare.
Milk replacement is required in the nutrition of a vegan- so either rice or soy milk.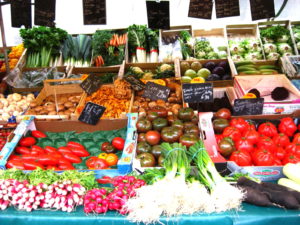 Mushrooms are also a wonderful thing in the vegan nutrition and also, tofu cheese. If you like to cook "heavy" dishes, tomato juice is wonderful additive for these things.
Let your imagination run wild, play with food, try different things and enjoy a healthy vegan life.  This is the growing trend and you will find many new friends on this path.
See Also: Vegetarian Restaurants
PS: We  would love to hear some suggestions and ideas from you. Please use the comment form below.  let us know how we are doing and how you can help us. Thank you!