How to Gluten-free Your Pantry
How to Gluten-free Your Pantry
If you've recently been diagnosed with Celiac disease, or have an allergy or health issue that prevents you from having gluten in your diet any longer, you're probably feeling a combination of emotions and feelings.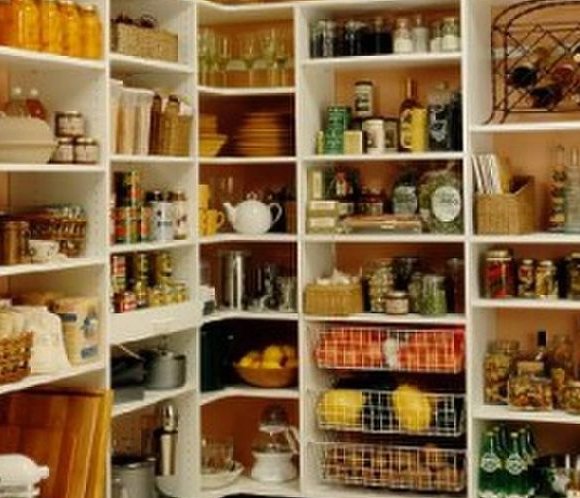 How to Gluten-free Your Pantry
Sadness at having to give up some of your favorite, wheat-harboring foods, frustration with not knowing what has gluten, and what doesn't, and probably a fair amount of overwhelm have all left you feeling lost and not knowing where to start as you make the changes to your diet that are needed for your health.
Start with your pantry!
Keeping a well-stocked pantry filled with the gluten-free items will help ease your mind when it comes to planning meals, and keep you on track with your dietary needs as well.
Reimagine Breakfast
If you're accustomed to having a bowl of cereal, toast, or a pastry for your breakfast then you'll need to find some new meals to start out your day. Oatmeal is a great option, and most are gluten-free. Prepackaged or flavored instant oatmeal packets are more likely to contain gluten, but just be sure to read the labels of any variety you're considering.
Check Your Sprays, Spices, And Condiments
Gluten can be lurking in places that you'd least suspect, including common pantry staples such as sprays, spices and condiments. Take a look at what you're currently using, and read the labels to make sure none of your everyday items are off limits, and replace anything that you cannot use any longer.
Experiment With New Flours
There is a vast array of flours available on the market that you can try out, and mix together to thicken soups, and even bake with. There are options made from oats, coconuts, potatoes, and rice that are all excellent replacements for wheat based flours.
Take a look at your local health food store, or online, and buy small amounts of different flours to see what you like, and what works best into your preferences. Once you find one (or a couple) you like, then you can stock up.
Discover New Pasta and Bread Brands
Good news! You don't have to say goodbye to your favorite pasta dinners or lament over an absent sandwich in your lunch just because you have to eliminate gluten from your diet.
There are many gluten-free pastas available at regular supermarkets, so you can try a few out and see which is your favorite new noodle. When cooking gluten-free pasta though, be sure that you only boil it until it is al dente. The gluten-free noodles tend to get mushy if they're overcooked.
There are also some great gluten-free bread options, and when you find a flour you enjoy, you can even bake your own.
Stock Up On Meats And Veggies
When learning that you can no longer enjoy certain foods, it's easy to forget that there are lots you can still enjoy, and some you don't have to give up or even modify. Virtually every fresh meat (avoid anything pre-marinated or seasoned), and all vegetables are completely gluten-free, so make sure you have all your favorites on hand to simplify your meal planning and snacks.
Replace Kitchen Utensils
While you're cleaning out the pantry, don't forget to check out your cooking utensils, and remove any items that are cracked or especially porous like wooden spoons. This will reduce the risk of any cross contamination as you're preparing, stirring, and cooking your meals.
By stocking your pantry with items that you can safely enjoy, and ingredients to make all your new favorite foods, you can reduce your stress and keep your body fed and healthy with much more ease.